Sky Display
Air Traffic Surveillance Display Terminal
Introduction
Sky Display is a desktop air traffic control surveillance display terminal.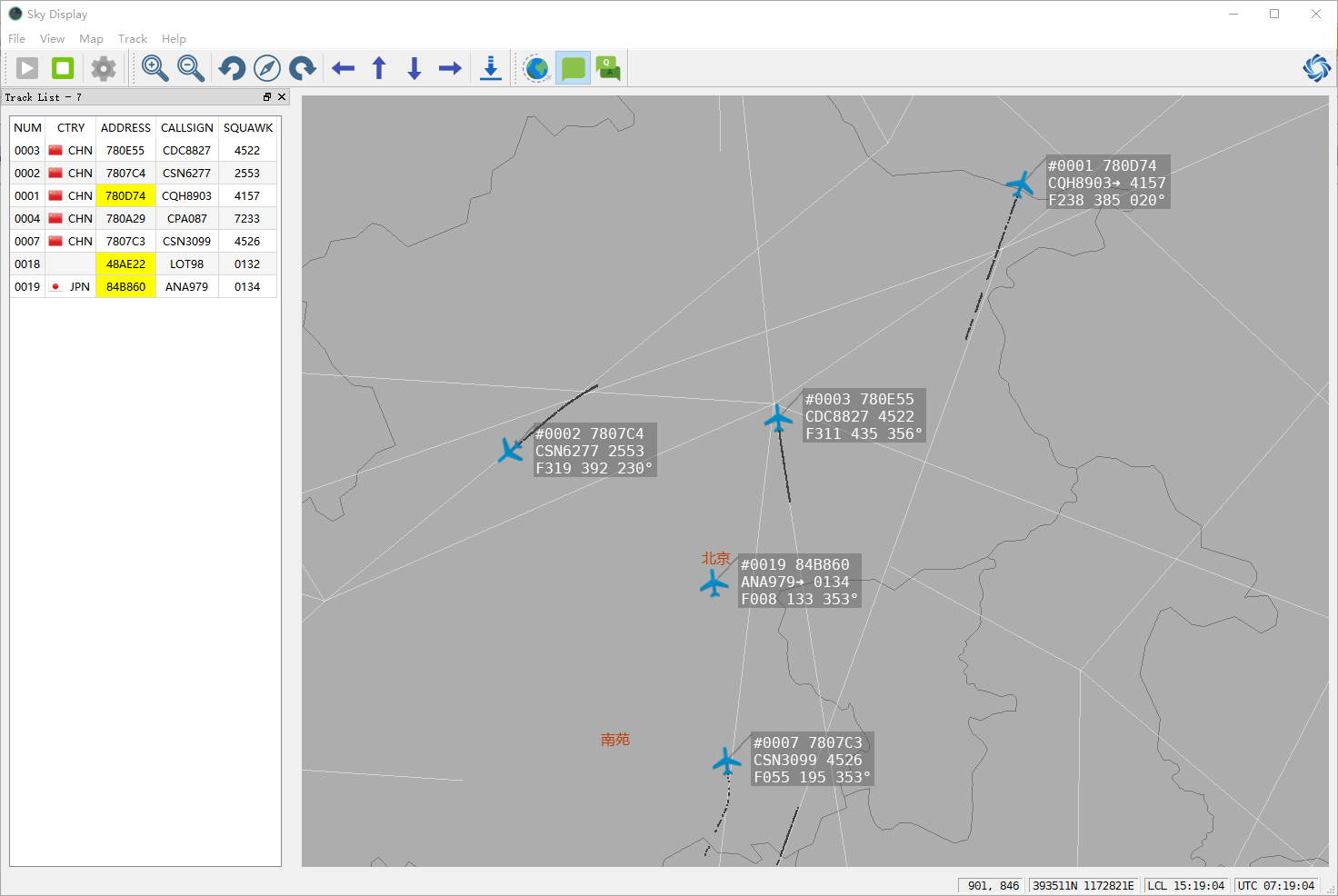 Sky Display receives surveillance data in Eurocontrol ASTERIX or Mode-S DF format, decode and display tracks in a standard air traffic control geographical display.
Sky Display supports XML based map file, user can create and load customized vector map files.
Sky Display also supports tile maps through Internet map service provider.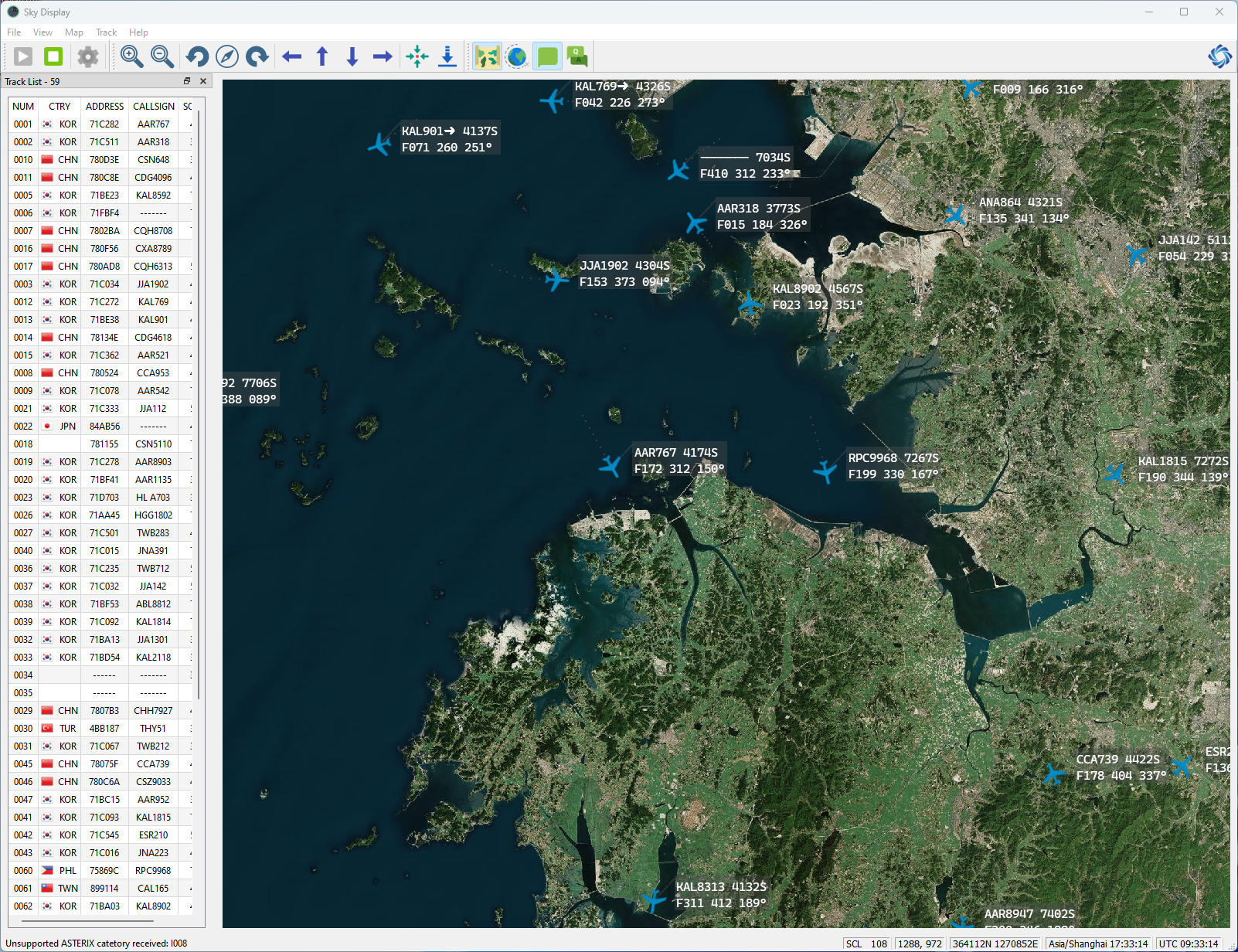 Surveillance Sensor
Sky Display is capable to receive and process the following types of surveillance sensor inputs.
| Surveillance Sensor | Input | Protocol |
| --- | --- | --- |
| ADS-B Ground Station | ASTERIX Target Report | CAT021 |
| ADS-B Ground Station | Mode-S Message | DF0/4/5/11/16/17/18/19/20/21 |
| MLAT and WAM | ASTERIX Target Report | CAT020 |
| Primary Radar | ASTERIX Track | CAT001 or CAT048 |
| Conventional Secondary Radar | ASTERIX Track | CAT001 |
| Mode-S Secondary Radar | ASTERIX Track or Plot | CAT048 |
| Surface Movement Radar | ASTERIX Track | CAT010 |
| Automation System Track | ASTERIX Track | CAT062 |
| Tower System Track | ASTERIX Track | CAT062 |
| Safety Net Alerts | ASTERIX Alert | CAT004 |
Platform
Sky Display is a cross platform application, it has been tested on
Windows 10 64-bit
mapOS Catalina
Raspbian on Raspberry Pi 4
Ubuntu 18.04 LTS 64-bit